BOUTIQUE/SHOP
BIO DISCOGRAPHY SOUNDS VIDEOS NETWORK/CONTACT EMAIL LIST



bandcamp / facebook / soundcloud / youtube / email


PROCHAINS CONCERTS / UPCOMING PERFORMANCES
Rien pour l'instant / Nothing at this time

NOUVELLES / NEWS

++++++

2018-01-31

BALLADES POUR ELLE

Vient de paraître à l'approche de la Saint-Valentin: un mini-album de reprises. Piano-voix, peu d'autres choses, et des chansons d'amours perdues, de lâcher-prise, de ruptures qui se passent bien et mal. Une catharsis, la mise au repos de vieux démons avant de faire le grand saut. Parce qu'elle a dit oui. Des chansons de Shawn Phillips (pour elle), The The, OSI, Robert Wyatt et Peter Hammill, réarrangées et interprétées par CE François Couture. C'EST GRATUIT. Cliquez sur la pochette pour en savoir plus ou rendez-vous directement à la page bandcamp.

Just out as St. Valentine's Day approaches: an EP of covers. Piano & voice, very little more. Songs about lost loves, letting go, relationships that end well and not so well. A catharsis to put old demons to sleep before making the big leap. Because she said yes. Songs by Shawn Phillips (for her), The The, OSI, Robert Wyatt, and Peter Hammill, rearranged and performed by CE François Couture. IT'S FREE. Click on the artwork to learn more or go straight to the bandcamp page.





2017-12-15

CUCH FEST + vidéos

L'édition 2017 du Cuch Fest fut mémorable et vous pouvez la regarder et l'écouter en entier!
This year's Cuch Fest was memorable and you can watch and listen the whole thing!

Voici la première soirée. (Ma courte apparition spéciale avecle power trio Électrique Junk commence à 3:39:15).
Here's the 1st night. (My short guest appearance with power trio Électrique Junk starts at 3:39:15).


Et voici la deuxième. (Le Cuchabata Free Improv Unit auquel je participais commence à jouer à 4:25:06).
And here's Night 2. (The Cuchabata Free Improv Unit with which I played starts at 4:25:06).


Enfin, voici une vidéo amateure où Square/Sine interprète « Jappements à la lune 1-8 »!
And finally, here's Square/Sine performing « Jappements à la lune 1-8 », but it was shot on a cell phone.


2017-10-03

MISCOMMUNICATION

Mon nouvel album de compositions, Miscommunication, une suite à Spam Me en quelque sorte, sort le 5 novembre chez Cuchabata (mais copies physiques à la poste à compter du 10 oct). Vous pouvez précommander ici. Il y a déjà trois chansons en écoute.

En outre, Jappements à la lune de Square/Sine aura enfin son lancement en bonne et due forme... à Gatineau! Détails ici.
Accords et désaccords aura aussi son lancement officiel... à Montréal, le 5 novembre. Détails à venir. C'est aussi la date de sortie officielle de Miscommunication.

My new album of compositions Miscommunication – a sequel of sorts to Spam Me - comes out Nov. 5 on Cuchabata (physical copies ship starting Oct. 10). You can preorder it here. There's already three songs up for streaming.

Also, Square/Sine's Jappements à la lune will finally get a proper release show... in Gatineau! Details here.
And Accords et désaccords will also get an official release show... in Montreal, Nov. 5. Details TBA. This is also the release date for Miscommunication.

La pochette de Miscommunication/Miscommunication cover art: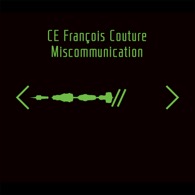 Page web pour Miscommunication/Miscommunication's web page.


2017-06-22

3 PARUTIONS / 3 RELEASES

J'ai une chanson sur cet hommage à Amon Düül II organisé par Christophe Petchanatz de Klimperei. Proposez un prix.
I have a song on this Amon Düül II tribute album curated by Klimperei's Christophe Petchanatz. Name your price.


J'ai un album de duos acoustiques entre ma voix et les guitares de Guillaume Cloutier, David Dugas Dion et Alex Pelchat. Il y a déjà trois extraits sur le bandcamp. Le reste sera ajouté le 14 juillet. CD-R en prévente maintenant.
I have an album of acoustic duos between my voice and the guitars of Guillaume Cloutier, David Dugas Dion & Alex Pelchat. You can listen to three tracks on bandcamp right now, the rest will become available July 14. CD-R on presale right now.


Et Square/Sine lance son 2e album le 14 juillet aussi. Un extrait en écoute dès maintenant. Cassette en prévente. / And Square/Sine's second album is coming out also on July 14. Listen to an excerpt now. Cassette on pre-sale.


Ces deux albums (Ce François Couture & et Square/SIne) seront lancés à l'occasion de ce concert génialissime:
Both albums (Ce François Couture & and Square/Sine) will be officially released at this fabulous gig:
https://www.facebook.com/events/1958982400998014

Et évidemment il y a le nouveau de la Forêt rouge encore tout chaud.
And of course there's La Forêt rouge's new album still hot and creamy.




++++++

NOUVELLES ANTÉRIEURES / OLDER NEWS